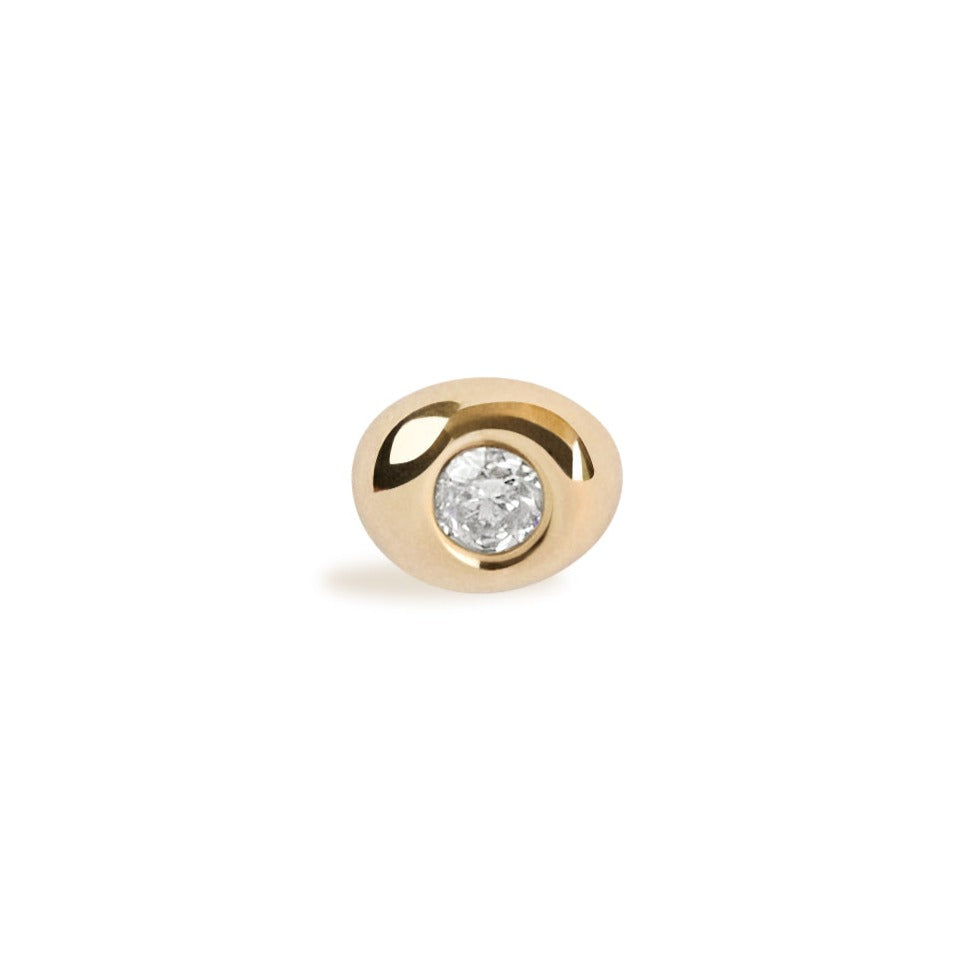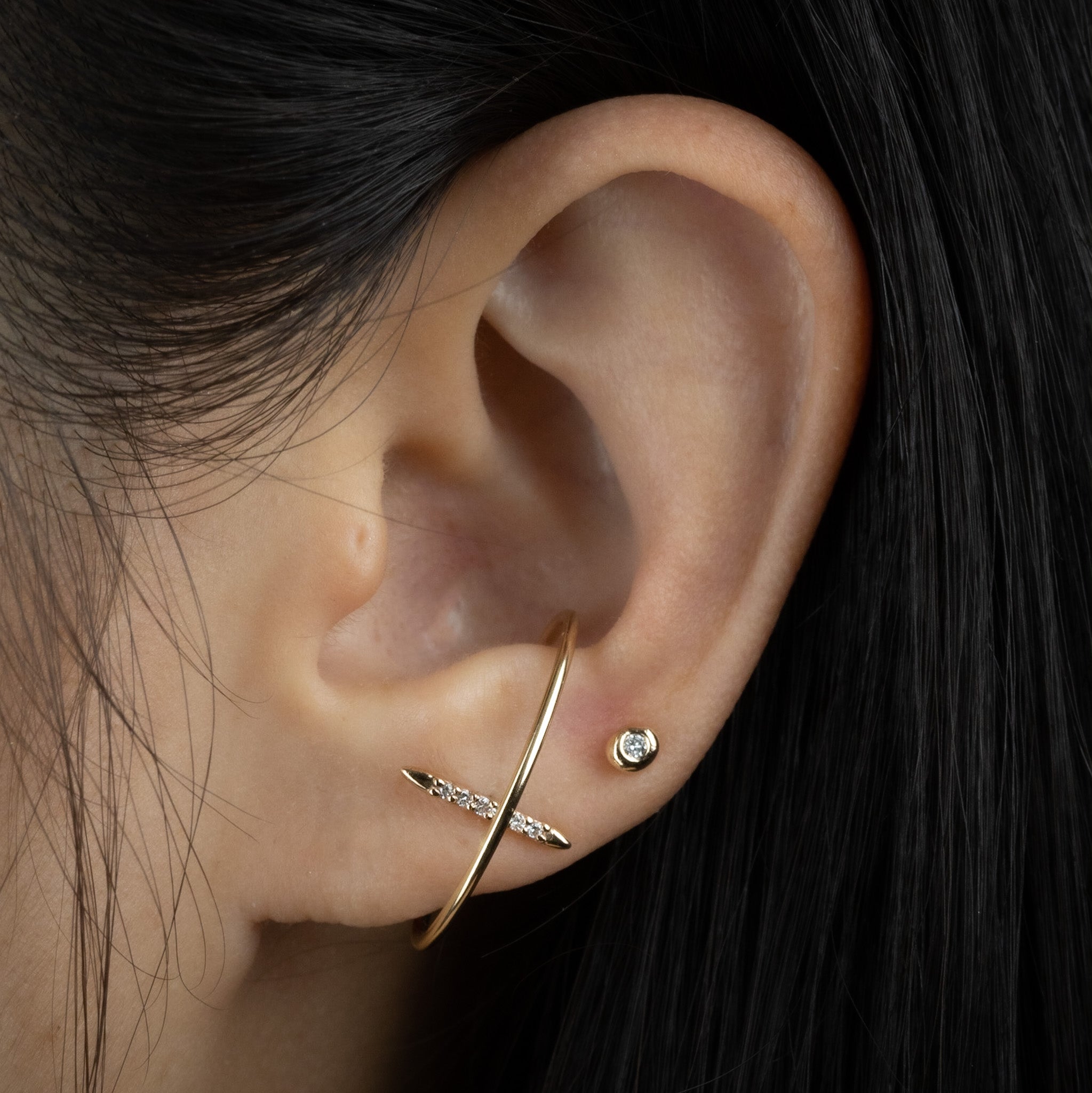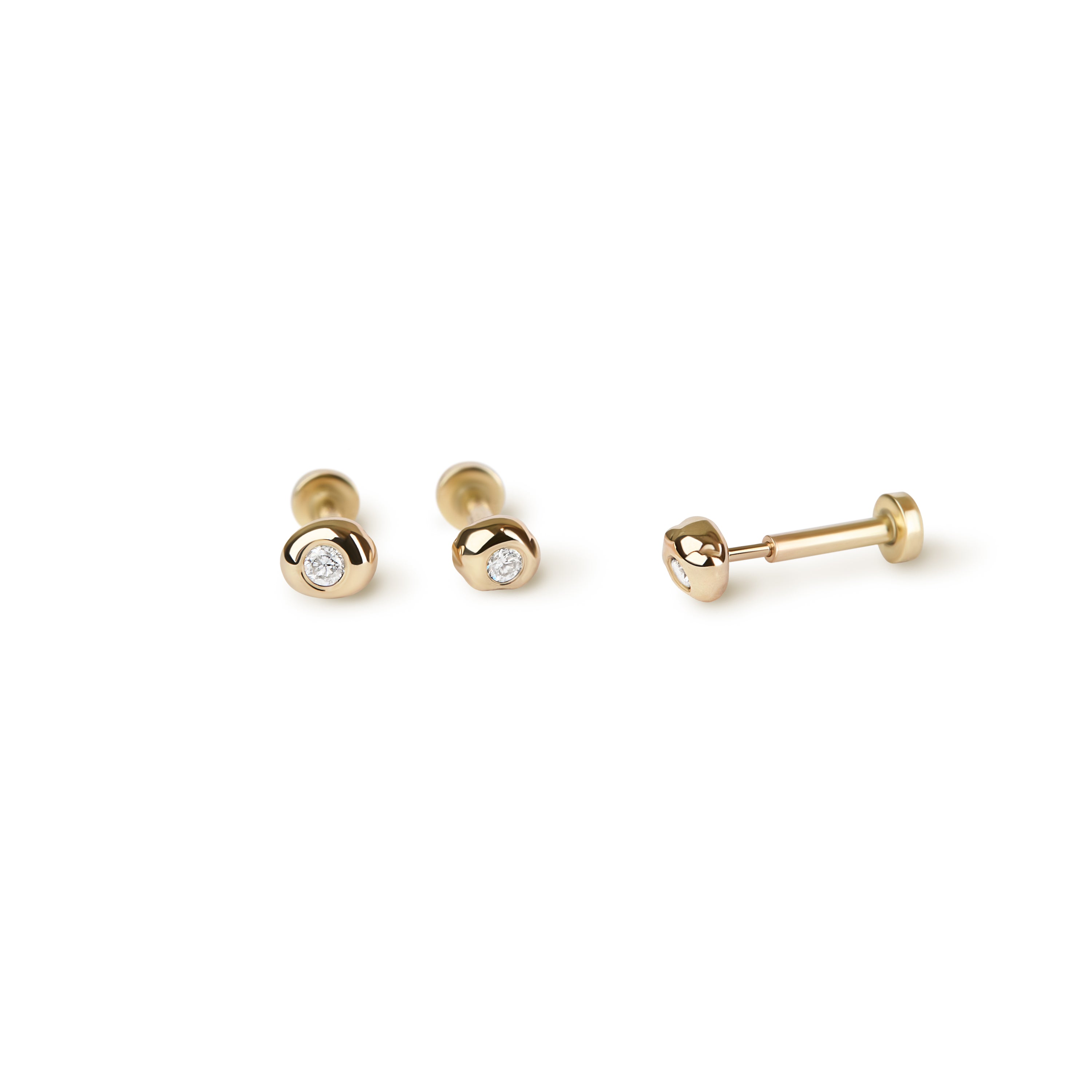 Seconds Flat Back Stud Earring | PRE-ORDER
This piece is currently sold out but will be restocked shortly. Pre-orders will ship in the order they are received. Current lead time is 2-4 weeks.
Bits of leftover gold are given a second life in these tiny studs. Each Seconds stud is crafted at our Honolulu studio by melting gold scraps into an amorphous, organic form. Size and shape will vary slightly, as no two are alike. This earring comes with a 6mm post. If you prefer a 5mm or 7mm post, please add a note to your order.
Recycled 14k gold 
1.5mm Lab-created diamond
18ga
6mm post (5mm or 7mm available upon request)
Single earring
How to wear:
These flat-back earrings use tension to stay in place--no threading here! To wear, insert the post into the tube about a third of the way and bend gently before inserting the rest of the way. The bend creates a tension hold that keeps the two pieces together.
Sizing:
6mm is our standard size for lobe piercings. 5mm will work best for upper ear piercings and thinner ear lobes. 7mm is recommended for thicker ear lobes.

Seconds Flat Back Stud Earring | PRE-ORDER