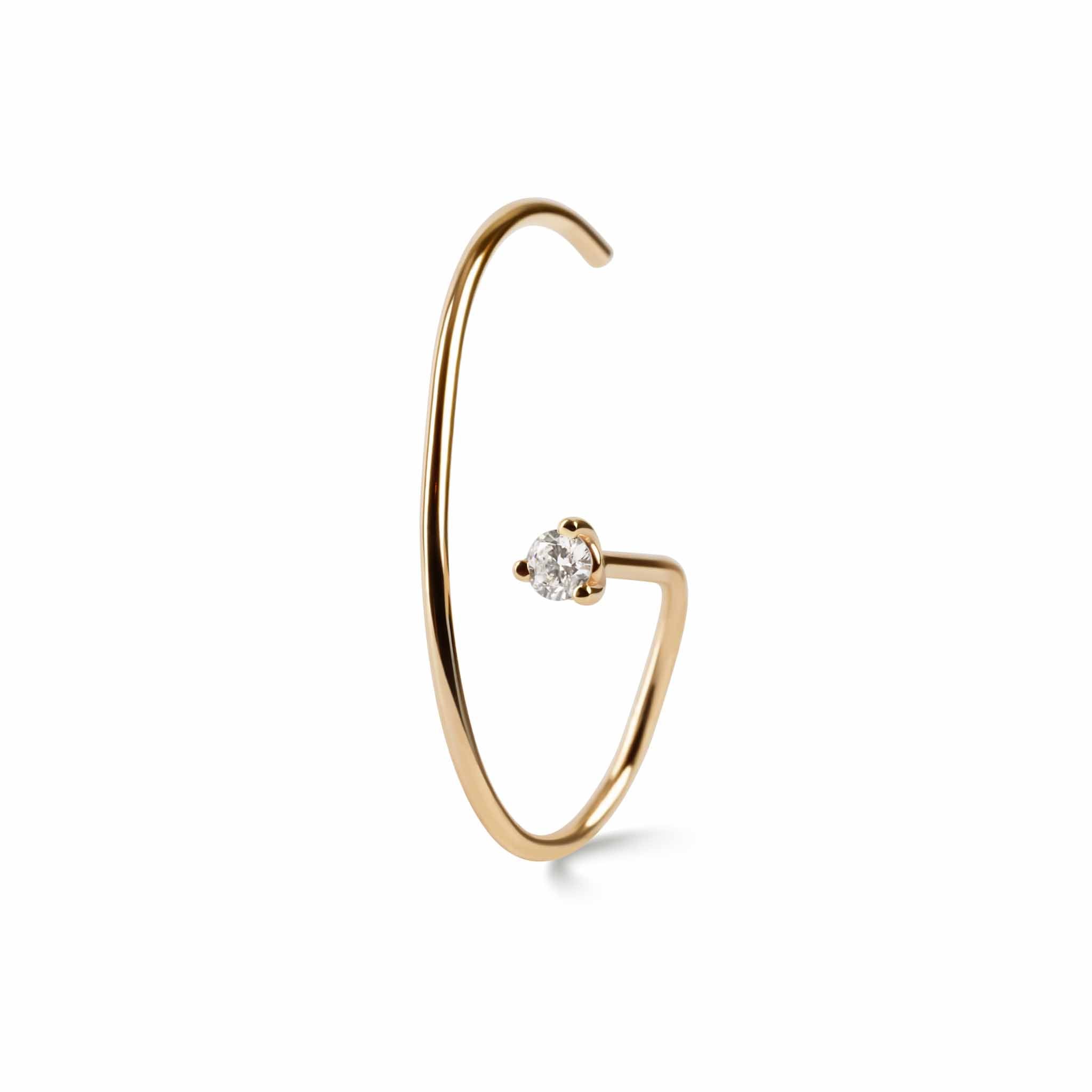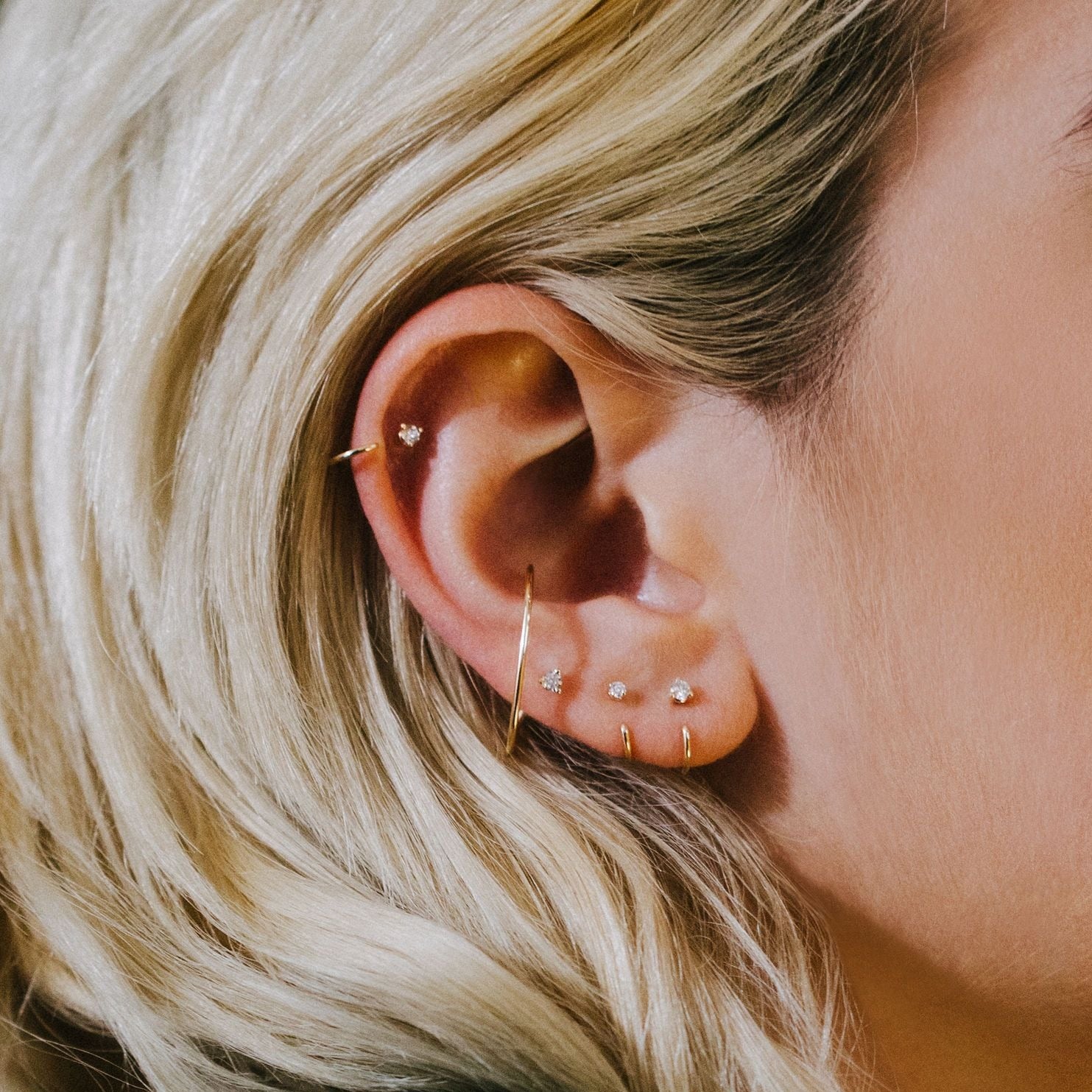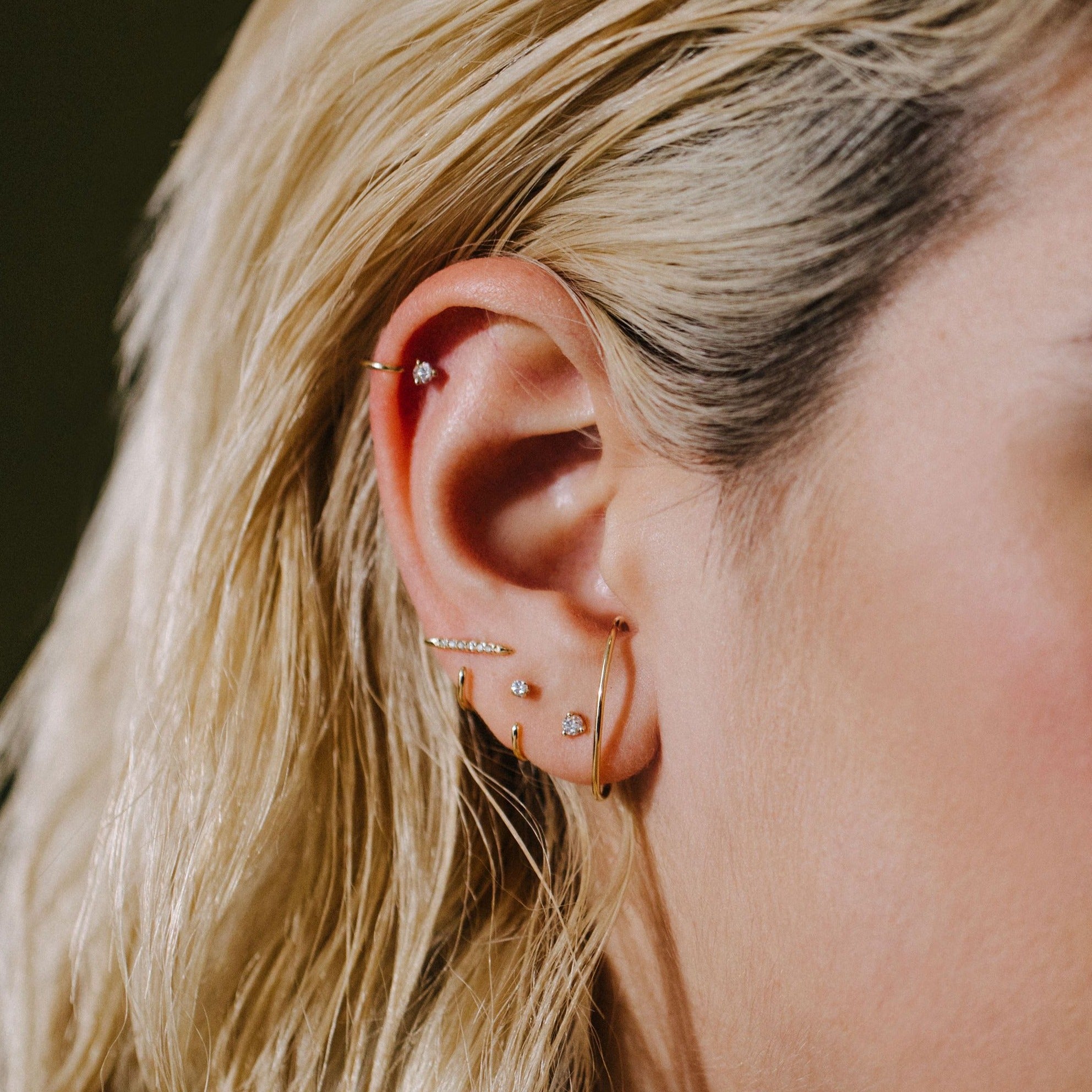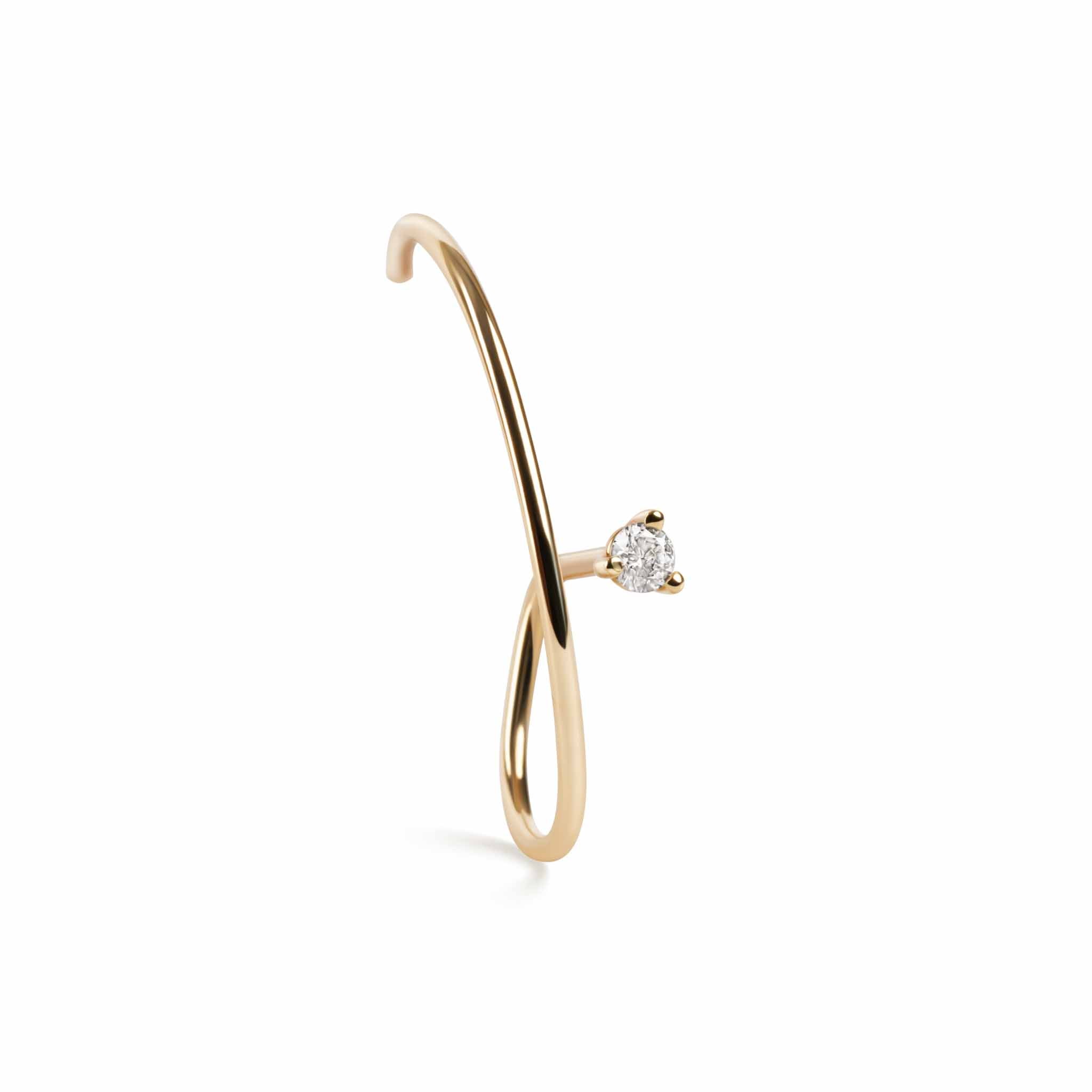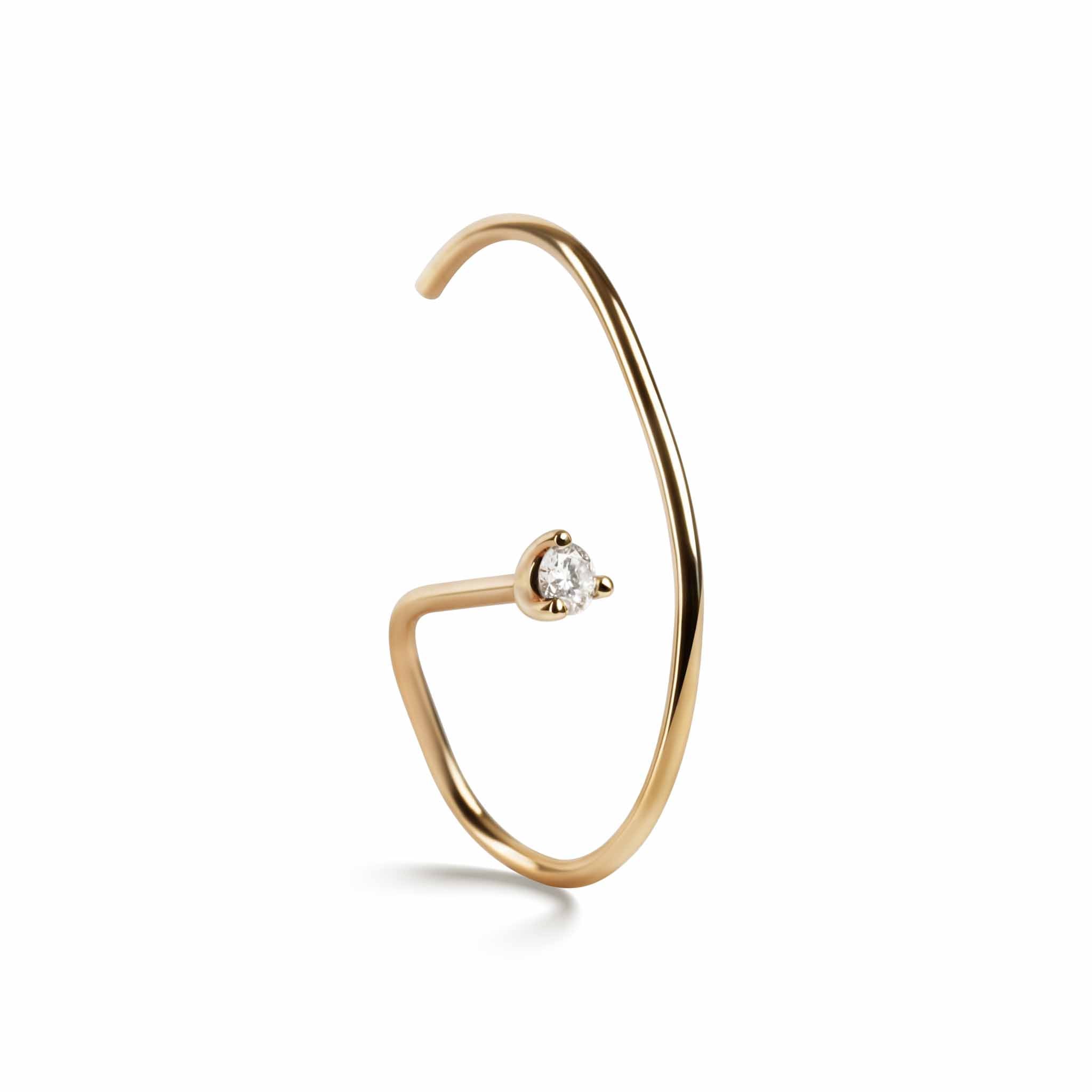 Part stud, part cuff. It's the best of both worlds.
The Orbit earring is designed to be worn in a lobe piercing. Wear it solo, as a pair, or stacked with other styles--this versatile piece makes an unexpected and eye-catching statement.
Right and Left sides correspond to the direction the cuff wraps around the ear when viewed head on. Both Right and Left earrings can be worn on either ear.
Handmade
14k recycled yellow gold
.06ct lab grown diamond
Single earring