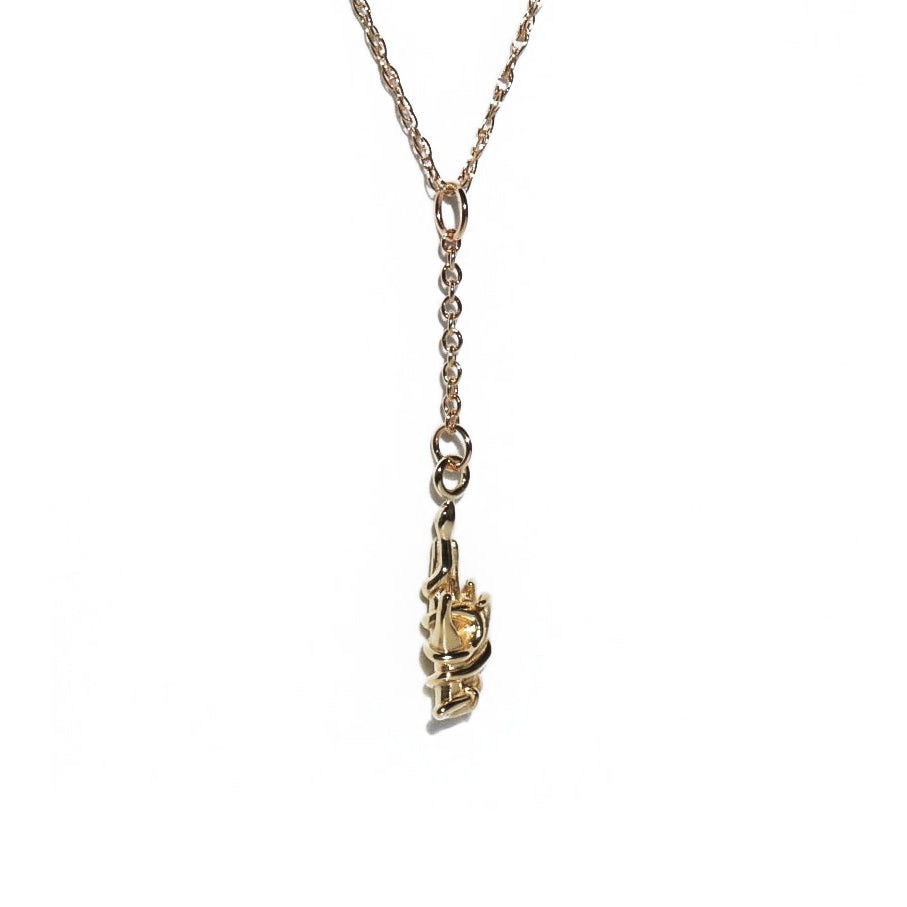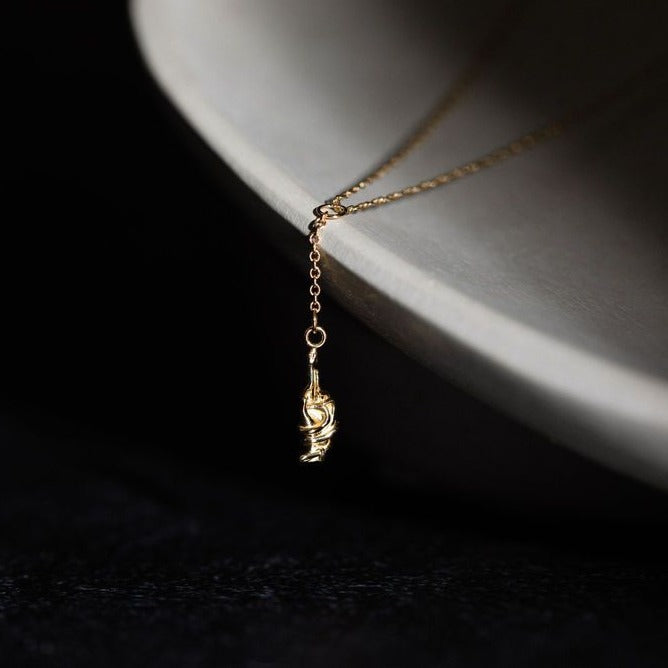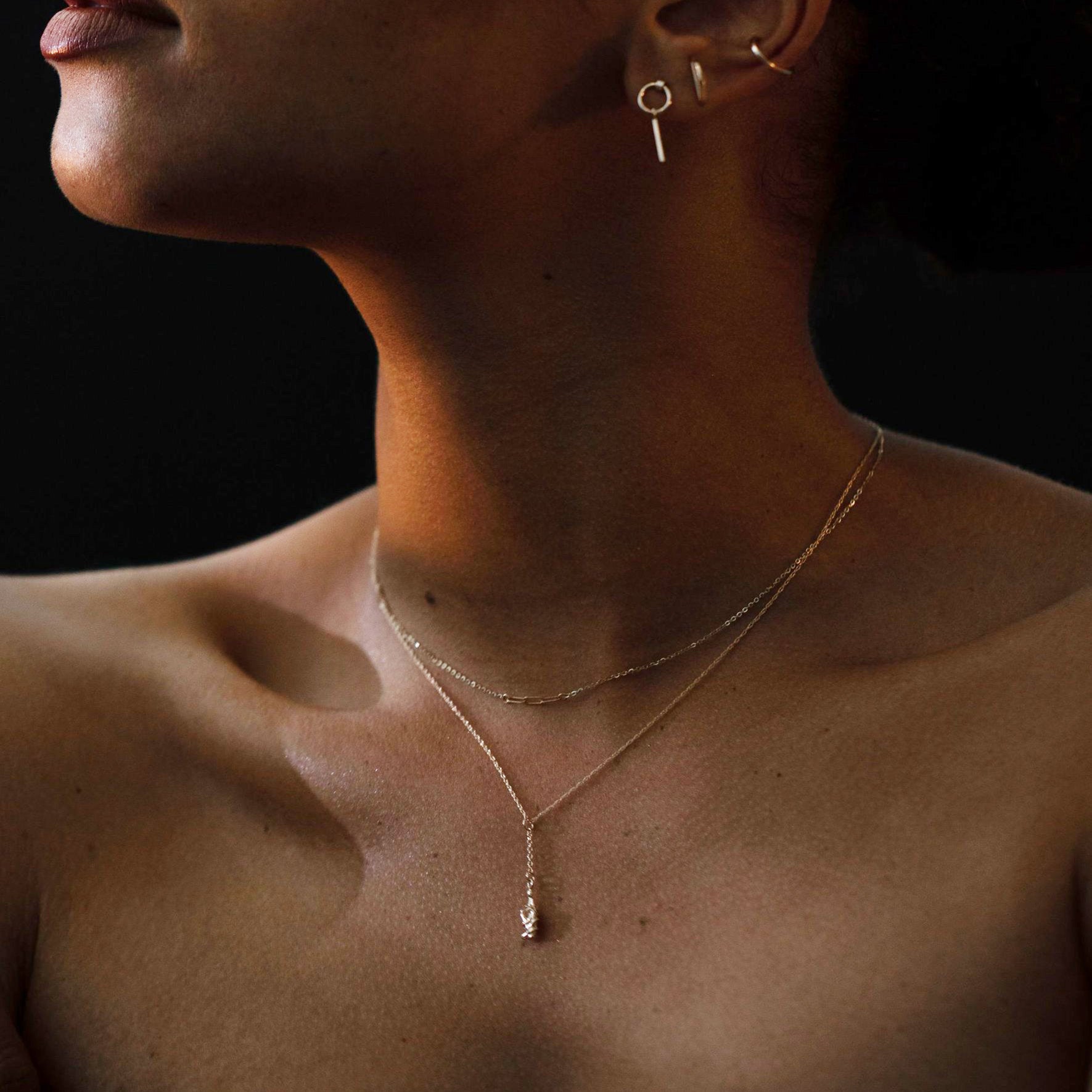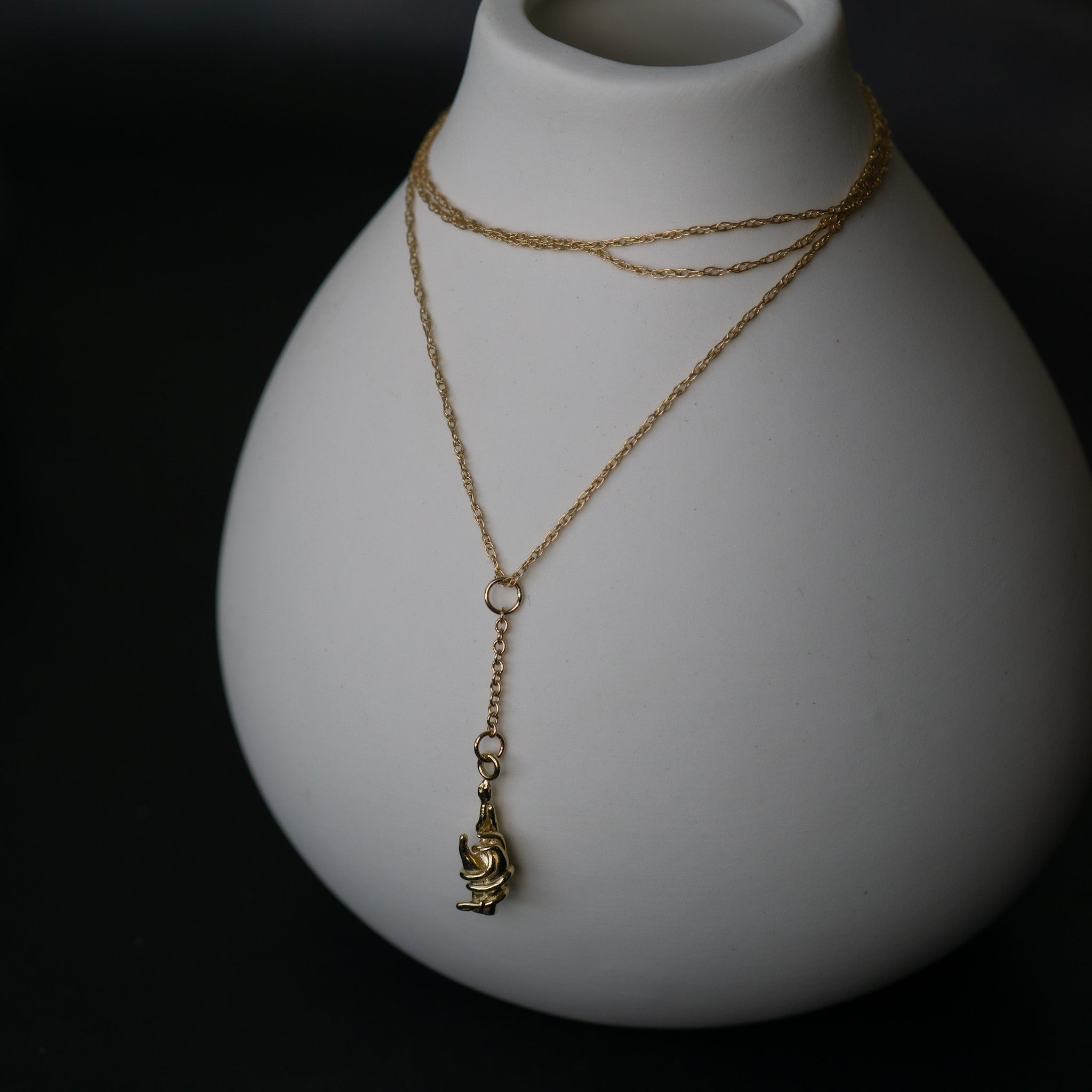 Freedom comes from the ability to let go.
As the serpent is winding its way up, the hand remains open and soft--accepting the things that are out of its control or beyond its grasp. 
Entwine is about finding peace with the things that make us uncomfortable or that we cannot change. In the end, both the snake and the index finger point to the same direction, symbolizing that we are all on the same path, eternally entwined.
Recycled 14k gold
16" 14k gold chain