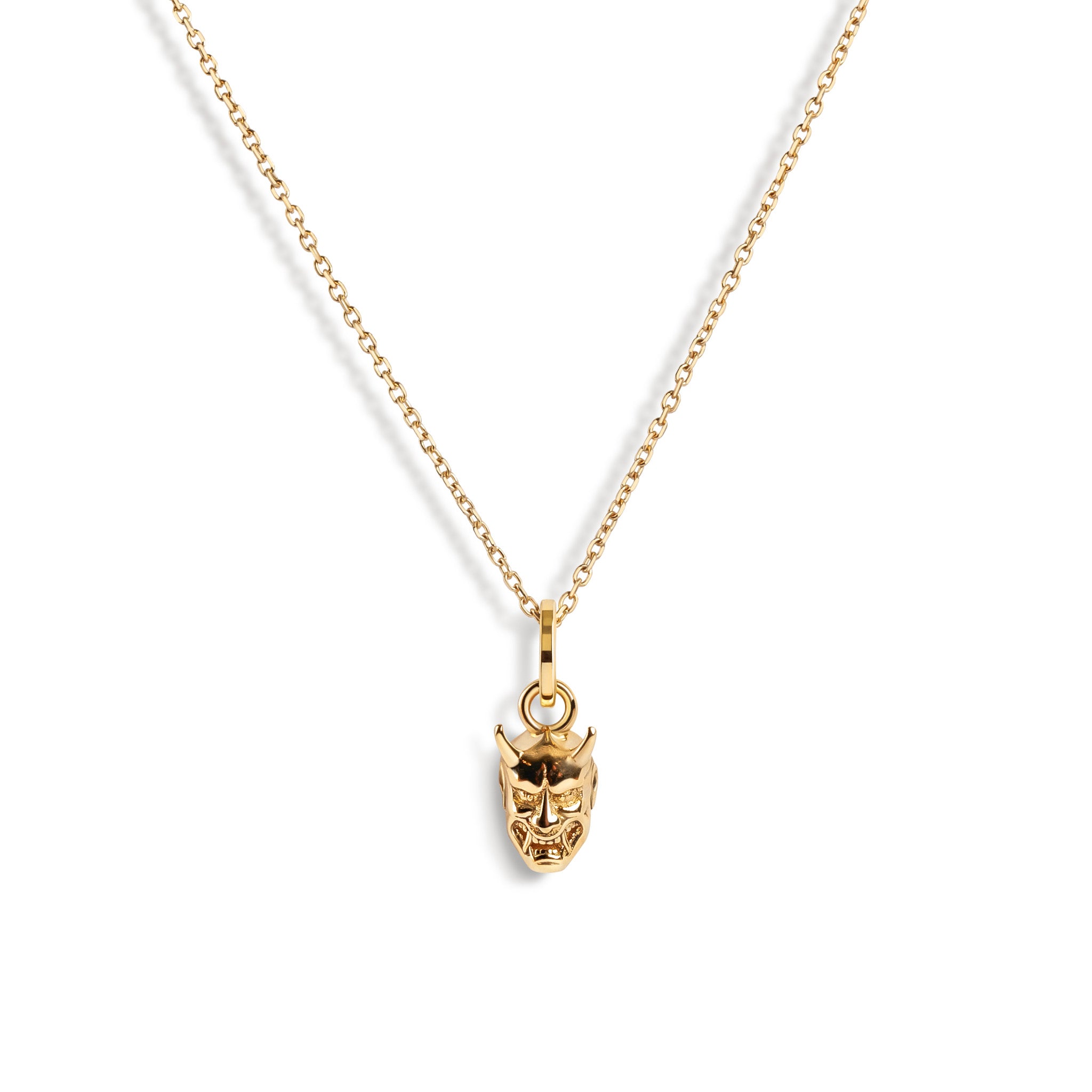 The Hannya is back after a three-year hiatus 🙌🏻
The Hannya is most closely associated with traditional Japanese Noh theater, which features actors in simple wooden masks. The most striking part of the Hannya is that the mask itself does not move, but is meant to convey different emotions based on the angle it is viewed from. A subtle head tilt allows the Hannya's facial expression to flicker between anguish, grief, and fury in a way that is as beautiful as it is haunting.

The allure of the Hannya is in the nuances of its personality. It is demonic, tormented, and vindictive while also symbolizing wisdom and warding off evil.
Solid 14k gold
Available with 16"-18" adjustable chain or pendant only
Designed and cast in Honolulu, Hawaii