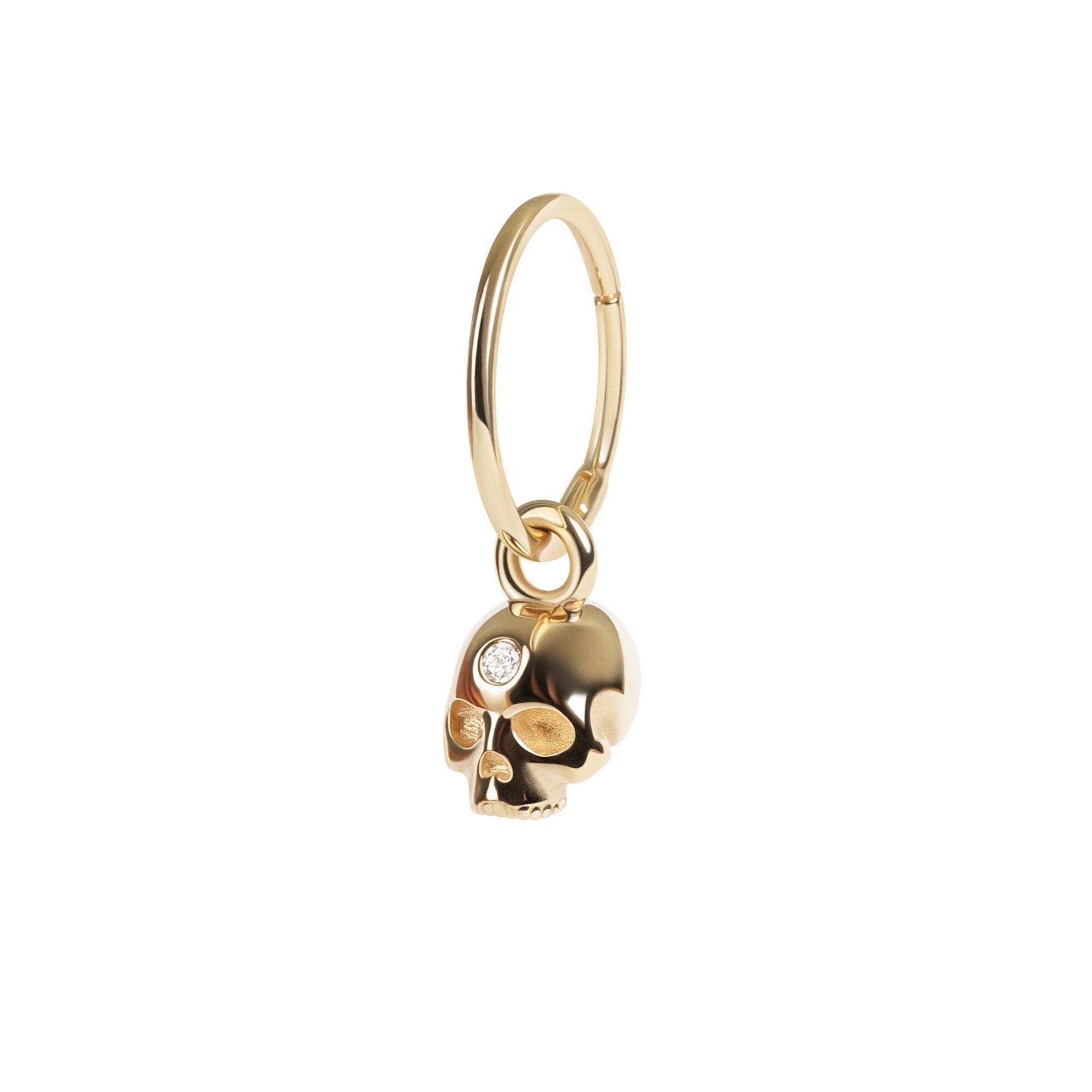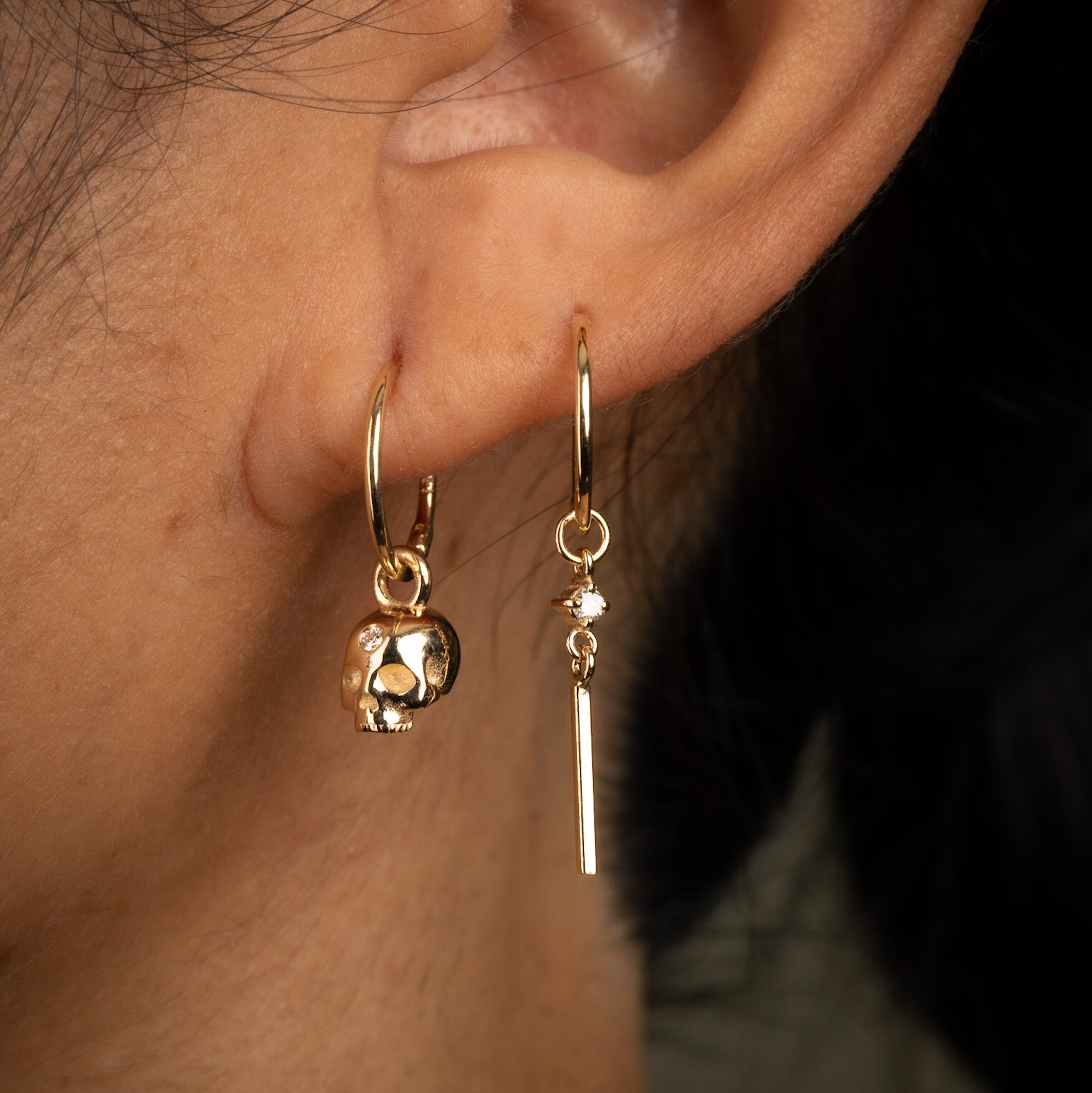 The Sojourner Hoop, Diamond
This is the first piece in our Arcana collection, inspired by the wisdom of Tarot.
The Sojourner is our interpretation of the death card. Though ominous at first glance, the death card represents positive change. The skull represents the closing of one chapter while the intuitive third eye gazes toward the future. It is a symbol of metamorphosis and a reminder that we arrive at each phase of our journey for a temporary stay. One day, the time will come to depart this phase for a new one.
Single earring

Solid 14k gold

18g hinged hoop, 10mm diameter

Skull 7mm x 6mm, not including bail
The Sojourner Hoop, Diamond